"Drive My Car," an elegant multi-threaded drama by Japanese director Ryosuke Hamaguchi, won Best Picture from the Los Angeles Film Critics Assn. in a. Saturday. It was the latest of the many times that Los Angeles critics chose a non-English language film as the best film of the year, following previous winners like "Parasite" and "Rome." "Drive My Car," based on a short story about Haruki Murakami, also won the organization's screenplay award.
Other honorees include "The Power of the Dog" from western Montana in the 1920s, which won awards for director Jane Campion, cinematographer Ari Wegner and supporting actor Cody Smit McPhee, who tied in that category with Vincent Lyndon ("Titan"). Penelope Cruz won the lead actress for Parallel Mothers, Ariana Deboss won the supporting actress for West Side Story and Simon Rex won the title role for Red Rocket. Céline Sciamma's "Petite Maman" took home the award for best film in a language other than English, the documentary "Flee" won the animation award, and the documentary "Summer of Soul" by Questlove for Documentary/Realistic and Editing.
Times critic Justin Chang and reporter Jen Yamato, both members of the Los Angeles organization (along with Times staff members Jeff Berkshire, Mark Olsen, Michael Ordonia and Glenn Webb), sat down to discuss the results after the vote.
Chang: Well Jane, where do you start? Our meeting at the LA Film Critics began on a sunny Saturday morning and ended, after nearly seven grueling hours, and some of us felt like the characters at the end of M.
During those seven hours, we voted to award awards to, among other things, Steve Saclade's brilliant variety production design for "Barb & Star Go to Vista Del Mar," and Rex for his fearlessly groundbreaking performance in "Red Rocket." These were probably two of our most amazing choices; Silly Hollywood comedy and former adult film actor (who plays a former adult film actor) aren't typical awards season fodder. But then, it's all in favor. I've always felt that our best moments as an organization are the ones where we get rid of the Oscar narrative commitments that people like to weigh on us and we only vote for what we like.
And we liked it a lot, as evidenced by two tie wins over the course of the day. Awarded to an outstanding filmmaker or performer, our New Generation Award was jointly awarded to Shatara Mitchell Ford, who delivered one of the year's most debut features with "Test Pattern", and Tatiana Huezo, who created a strong spin From realism to fiction with the devastating 'Prayer for the Stolen'. Seeing Smit-McPhee share a Supporting Actor Award with Lindon was especially exciting. I'm happy to think that our award may motivate more people to look for Lindon, one of France's greatest actors, in a wild movie like "Titane."
Most of all, we loved 'Drive My Car', our best film winner, as well as 'The Power of the Dog' which won Best Director. With these two awards, we've essentially echoed the choices our wonderful colleagues in the New York Film Critics Circle made earlier this month. This undoubtedly surprised a few observers who speculated that we might be going our own way, to separate ourselves from the critical package. But of all the things that were on our agenda on Saturday, deliberate opposition wasn't one of them.
Yamato: Now, I'll admit that one vote for "Beach That Makes You Old" was mine, in the editing category, because sometimes you have to go your own way—even when you know your favorites don't stand a chance. James Wan's "Malignant," my first film experience of 2021, had the support of a few of us in the directing category. These are symbolic nods toward a more open future, as non-luxury films are rarely considered at this time of year, like silly Hollywood comedies. Even Jamie Dornan is campaigning this season for The Wrong Movie, in which he performs an intimate musical number.
The correct answer is, of course, "Barb & Star Go to Vista Del Mar," where Dornan lifts his "Edgar's Prayer" belts and dances on the sun-kissed sandy beaches. It was in our second category, for Best Music – which came out so early in this year's vote that I still had a very fun $5 bet we'd be done in under five hours – Barb & Star combined first-time surprise and momentum In-room audio (default). Although Alberto Iglesias "Parallel Mothers" deservedly took first prize for his most recent score to Pedro Almodovar, with Johnny Greenwood's scores for "Dog Power" and "Spencer" close runner-up, that first increase for Kristen Wiig and Annie left the unrecognized Momulo Resort Fantasia Appreciatively enough, a thrilling roar in the air and a sense of…hope? Excitement? Believing that LA critics can chart our strange way through all the glamorous campaigning and criticism?
The category of music that won't be shown in any of the actual musicals this year says something about tempering prevailing expectations versus actual discovery. He also submitted another topic in a row to vote on Saturday: How are the awards awarded to the two- and three-time winners who have contributed excellent work in several films this year?
Chang: Dornan attracting more votes for "Barb & Star Go to Vista Del Mar" – a much better performance in a much better movie than "Belfast" – is one of the many reasons I am proud to be a member of this group. But yes, every year without fail we encounter this problem of multiple citations, and 2021 was no exception. In addition to Greenwood's "Power of the Dog" and "Spencer" scores (we could also cite him for "Licorice Pizza"), there was our brilliant film winner Ari Wegner ("The Power of the Dog"), who also did a great and different job. Very much in "Zola". When Hamaguchi won the screenplay and took second place to the director, his die-hard fans (including me) raised the possibility of citing his other great 2021 film, "Wheel of Fortune and Fantasy" — but in the end, "Drive My Car" stood alone, like a monumental achievement. which it is.
One of the reasons I love the runner-up ads is that they provide some sense of how much love there was amongst the 50 or so voting members for such a wide array of films. But even these runners-up don't tell the whole story. You wouldn't guess that "Passing," "The Green Knight," and "The Lost Daughter" were three of the most beloved films of the day, in multiple categories. Or that in a field of lead actress dominated by non-English shows, Serbian actress Jasna Duric was in the mix for her blistering performance in "Quo Vadis, Aida?" (2nd place in a non-English language film), along with bigger names in Hollywood like Olivia Colman ("The Lost Daughter") and Kristen Stewart ("Spencer").
Or that, if Nicolas Cage missed the position of a main actor for his brilliant work in "Pig", it was not because of the lack of trying among the ardent fans of the group. And while none of this year's musicals were included in our music score category, love brimming with Andrew Garfield ("Tick, Tick…Boom!"), Mike Weiss ("West Side Story") and Olga Meredez ("Tick, Tick…Boom!" In the Heights"), along with DeBose's supporting actress win, showed that these accomplishments did not go without recognition.
We all bring our individual cinematic passions with us to every association meeting. One of them for you, Jen, is a non-luxury type (and as a longtime James Wan fan, I was so glad I heeded your advice and recently discovered a deliriously obsessed "Malignant", as I've intended to do for ages.) It's unlikely that you'll find Itself in the conversation of awards season: A movie like the captivating and mysterious "Memoria," which didn't even open in the Los Angeles theater but beat some of the season's most bragging contenders for an Academy Award in our Best Picture Race.
That this group go on to suggest vital alternatives to standard film industry narratives—such as, for example, CW Winter and Anders Edström's "The Works and Days (by Teiko Shiogiri in the Shiotani Basin)," winner of this year's Douglas Edwards experimental film award—is one One of the best reasons for its existence.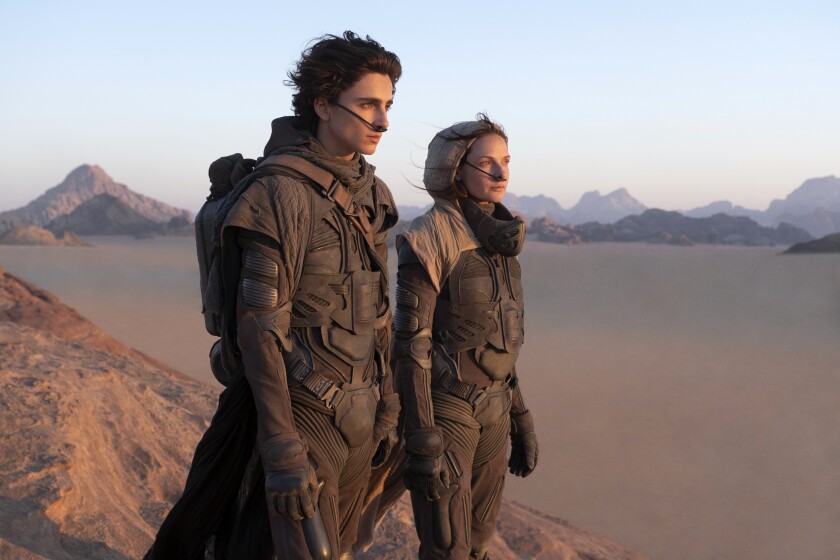 Yamato: I think it is a promising sign when so many different films inspire the passion of critics during the deliberations. This year, there was love in multiple categories for Janicza Bravo's "Zola", Denis Villeneuve's "Dune", Julia Ducornau's "Titane", Leos Carax's "Annette" and Joachim Trier's "The Worst Person in the World", to name a few. Limiting (a lot). "Petite Maman" by brilliant French director Céline Sciamma – whose Portrait of a Lady on Fire was the co-winner in cinematography and second runner-up in foreign languages ​​in 2019 – is another film that has received many references throughout the day. At the end of the marathon voting (with a relatively quick lunch break), after giving us the award for Best Picture for Hamaguchi's three-hour performance "Drive My Car", Sciamma's backing carried "Petite Maman" into the box for the winner of our new name Best Non-English Language Film.
Of course, voting for awards is as personal as the films themselves, and these rating systems can be imperfect. Jonas Poeher Rasmussen's hybrid documentary "Flee," for example, which is presented via animation, appeared in both categories. The last prize was won, with the beloved Japanese film "Belle" taking second place, while in the documentary/realistic race, Questlove's "Summer of Soul" clinched the win, followed by Robert Green's "Parade."
Overall, I've wondered if the (mostly larger) films that were shown later in the season, or whose distributors took longer to provide physical and digital screens to critics, might have benefited from prioritizing early access and more viewing options given to the ongoing epidemic. This year our group issued an open letter to the studios calling for more consistent COVID-19 protocols in in-person performances and greater access to screening, not only during award season but throughout the year, especially for individuals with disabilities and at risk in our professional community. It's not the films whose companies sent fancy candles, coffee table books, and A-list star reviews that I've voted for this year, but the ones I've had time to sit with, whose magic (and shimmer) has sunk into my soul and stayed. over there.
Chang: With the recent outbreak of COVID-19 starting to affect the film industry once again — and it certainly will, no matter how many gritty box office reports with "Spider-Man: No Way Home" — I think the sentiment expressed in the movie will remain. That open letter is more relevant, not less. It should be noted that this year's Great Film Awards, which may seem like a refreshing sign of normalcy, belies the fact that there is nothing normal about our present-day situation. And it might not be for a while, if ever there was.
You can see this, of course, in the very art form in which we gather to greet and congratulate. This has been a triumphant year for films, and some of the most triumphant ones — like "Drive My Car," "Parallel Mothers" and "Petite Maman" — are openly about losing and accepting and embracing things we know we can't change.
It is pertinent to note that this year our award is dedicated with great love and affection to the memory of our former LAFCA members David Schott and James Rocky, both of whom passed away last month. These two men loved films and wrote about them beautifully, with great wit, decisiveness and passion, with a knack for defying usual critical orthodoxy and an apparent delight in drawing readers into conversation. Both are deeply and preciously missing.